Energy Management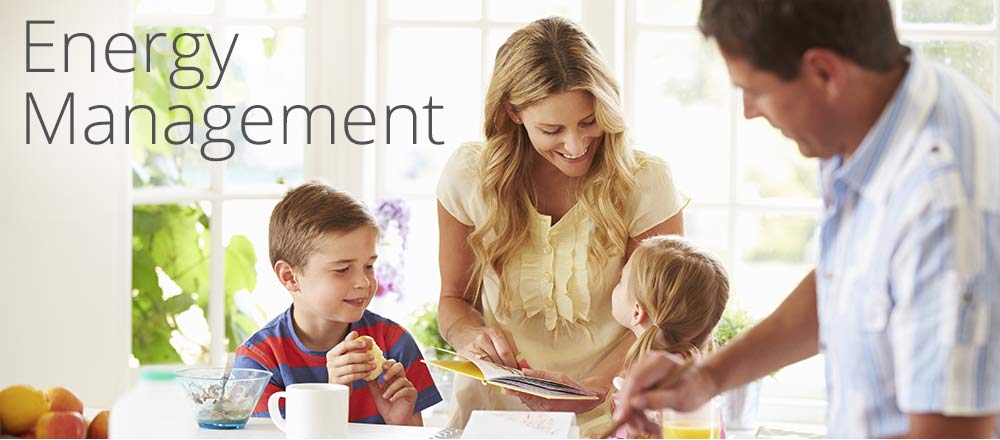 With Our Energy Management services you can remotely adjust your lights and thermostats and set energy saving Smart Schedules to fit your lifestyle. We can help you stop wasting energy and start taking control of your energy bills.
Key Benefits:
Reduce energy usage without compromising your lifestyle
Energy-saving templates help reduce your energy bills
Customized light and thermostat schedules adjust to your lifestyle Mobile apps let you remotely control your lights and thermostats
Text and email alerts let you know when your thermostat settings change
Thermostats
Remotely adjust your thermostat via the Web or Alarm.com's mobile app and set automatic thermostat schedules so you save money.
---
Lights
With alarm.com you can remotely turn your lights on or off, have them come on automatically when you walk in the door or set a schedule to make it look like someone is home when you are on vacation.
---
Smart Solutions
Create custom energy-saving schedules for your home or business to automatically adjust the temperature so you're not wasting energy when you are away.
---
Activity Patterns
A smarter way to optimize energy savings using the behavioral insights from your security system to make better energy decisions.
---
Energy Monitoring
With insight into your energy usage and costs, you'll know how to adjust your schedules to save energy and money.
---
Extreme Temps
When extremely hot or cold weather rolls through, have your security system automatically adjust the temperature to help you reduce energy waste.